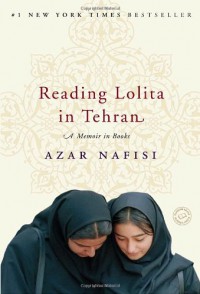 Wow.
I did not expect to be so busy with my university work. :/
I barely read the last 3 weeks.
I'm forcing myself to sit down and finish Reading Lolita in Tehran. Though, probably, the fact that I have to force myself is a sign that it's not that interesting.
I'm not a big fan of analyzing novels, so I get bored when she starts describing the books they're reading.
But I do like the part where she talks about her life and her students.
Anyways, I should be done with this book today, after which I'll be able to rate it, and then start with "The Time Traveller's Wife".